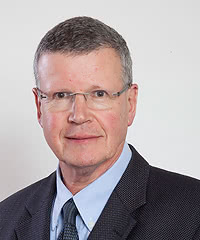 Professor Israel Kremer is an expert in the field of refractive surgery (vision correction), diseases of the cornea and cataract treatment in Israel. He is the head of the Department of Ophthalmology at Beilinson Hospital.
Professor Kremer graduated the Faculty of Medicine at Hebrew University, and then he worked on probation at the ophthalmology department of Beilinson Hospital. Besides, Professor Israel Kremer worked on probation at several foreign medical centers:
Hospital Moorfields Eys, specialization in pathology of eye;
Wills Eye Hospital, disease and surgical treatment of cornea, including corneal transplantation. He took the internship in the field of refractive surgery.
On his return to Israel, he was appointed as the head of the department of ophthalmology at Beilinson Hospital.
Professor Israel Kremer is a pioneer in the field of laser eye corrective surgery in Israel and conducts clinical research in this direction.
Professor Kramer is a member of the European Association for vision correction and cataract surgery and conducts postgraduate courses for physicians in this area.
Also he is the dean at Tel Aviv Medical University.
In addition, professor Kremer performs laser surgeries in the field of implantation the artificial lens and cataract removal in Israel.