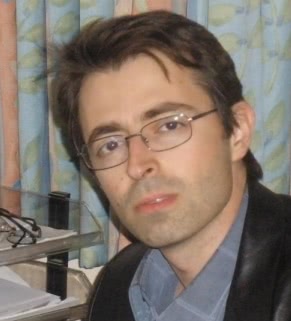 Dr. Michael Papiashvili is the head of the surgery department of throatic organs at Asaf Harofeh Medical Center - the fourth largest hospital in Israel, since 2012.
Doctor Papiashvili Speciality:
Thoracic surgery (congenital and acquired anomalies)
Removal of lung cancer
Removal of mediastinal tumors
Robotic thorax surgery
Surgical treatment of pulmonary tuberculosis
Removal and reconstruction of the thorax wall
Other operations in the thoracic area
Education and training
Michael Papiashvili is a graduate of the State Medical University in Tbilisi, (graduated in 1995)
He worked on probation at Tel HaShomer (Sheba) clinic in 1996-1997 at the lung surgery department.
He specializes in lung surgery and endoscopic lung cancer surgery in the United States, Los Angeles, Cedar Senai clinic, 2008-2010, his chief was Professor Robert Mc Kenn.
Clinical experience
He worked as thoracic surgeon at Asaf Harofeh Medical center in 1999-2010.
In 2010 - 2012 years he was the head of Thoracic Surgery Department at Wolfson Clinic.
In 2012 he was the head of Thoracic Surgery Department at Asaf Harofeh Medical Center.
The general experience of clinical work is about twenty years.
Membership in professional associations
He is the member of International Society for Minimally Invasive Cardiothroatic Surgery (ISMICS). He is also the journal reviewer of this society.
He is a member of Israeli Society of Thoracic Surgery, Israeli Society of Endoscopic Surgery, and European Society of Endoscopic Surgery
Dr. Papiashvili also is engaged in active research work, he is the author of numerous publications in medical journals and he is the organizer of scientific conferences on lung surgery. There are main fields of research: comparative study of surgical techniques, the development of new methods of surgical treatment.