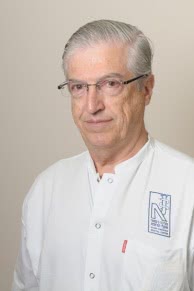 He is the head of children's department of orthopedics at Asaf HaRofe Medical Center.
Specialty
Pediatric orthopedics (child cerebral palsy, congenital diseases, surgery to correct the deformation of the lower extremities in patients with cerebral palsy and Perthes' disease).
Academic experience
Dean of the Higher Nursing School Department, lecturer at Faculty of Medicine at Tel Aviv University.
Membership in professional organizations:
International Association of Orthopaedic.